Born in Berlin, I learned the profession of a toolmaker there too. I studied mechanical engineering and joining technology in Berlin and Magdeburg.

My professional activities brought me together with induction heating, which then determined my later field of activity. So I first worked as a development engineer in the inductive heating department of the company Inducal Berlin (later Steremat Elektrowärme Berlin) until 1991. During this time I was also active in the technical committee for soldering technology of the Chamber of Technology.

In 1991, I changed to the Norwegian company ELVA Induksjon a.s. (today EFD Induction GmbH); from 1994 onwards, I worked for the company eldec Schwenk & Heiliger GmbH (later EMAG eldec Induction GmbH), where I was employed until 2009. In addition to my professional field of activity, I was also actively involved as a member of the DVS soldering specialist association.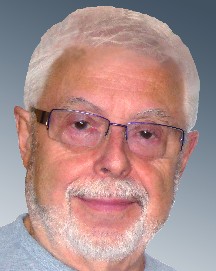 I have published in various technical journals about different problems and applications of induction heating and have also lectured at various German and European congresses.

In addition to these technical papers, I have for many years also dealt with the question of how our so-called ancestors actually dealt with the problem of joining metal components, especially copper, gold and silver. The fact that they invented soldering in the process is an exciting question, which I have addressed and written several papers on this subject.